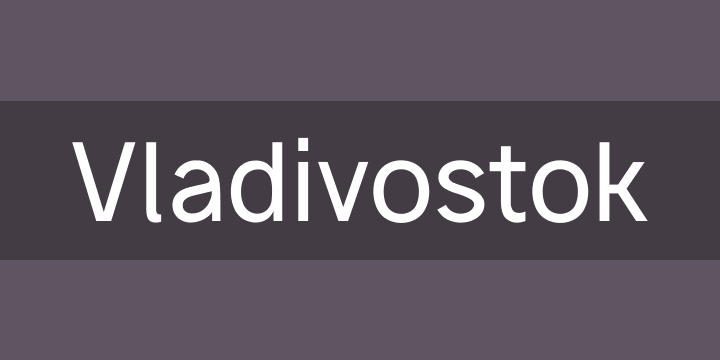 Michael Sharanda License v1.00
This license can also be found at this permalink: https://www.fontsquirrel.com/license/vladivostok
The Vladivostok font is free. You can use it in any way you want, but don't sell it, don't remove or change my copyrights. If you would like to distribute this font from your website, please go ahead.
---
Notes from Fontsquirrel about the heritage of this font:
Webfont Kit
This font's license appears to allow you to use @font-face css embedding!
Fonts

Vladivostok Regular | 447 Glyphs

Vladivostok Bold | 446 Glyphs
Font Information
Vladivostok font is a family of 2 free Sans-Serif fonts, designed according to modern visual trends and timeless design principles. Supports most of Latin & Cyrillic languages. It's minimal, masculine, but carries a certain positive mood and modernized classic Swiss typography visual style with a hint of geometric perfection.