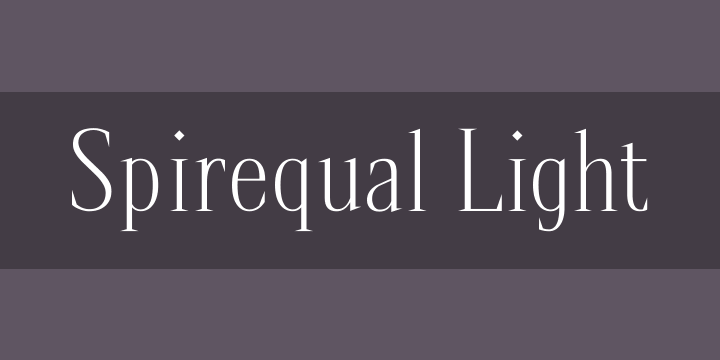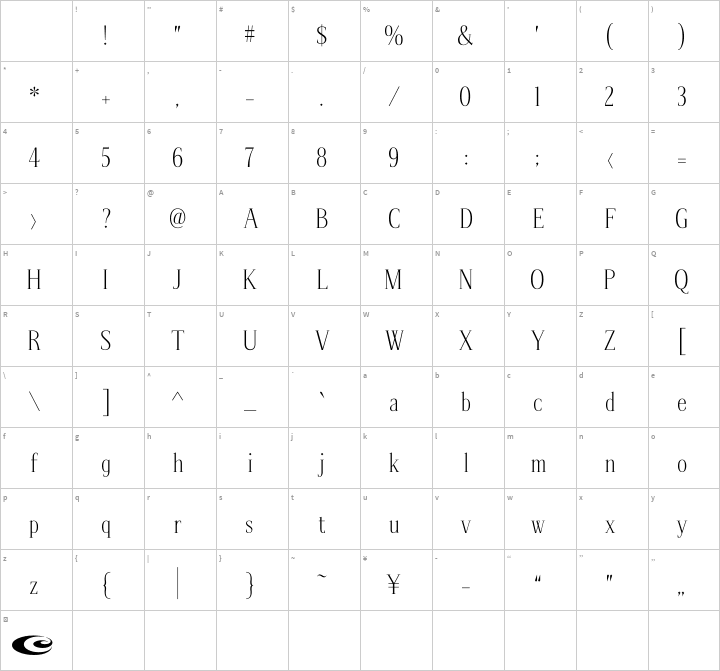 COM4t License v1.00
This license can also be found at this permalink: https://www.fontsquirrel.com/license/spirequal-Light
Japanese:
この度は、COM4t (Font Factory Field)のフリーフォントをダウンロードしていただき、誠にありがとうございます。沢山の皆様に喜んでもらえる事はもちろんの事、デザインのプロの方々にも喜んでもらえるような質の高いフォントを作成し、精進していく所存でございます。まだまだ若輩者ですがこれからも宜しくお願いします。
R e a d M e
当フォントは、使用に関して制限はありません。ご自由にお使いいただけます。個人・商用問わず、遠慮なくどこでも使って頂いて結構です。加工するなり好きなように使って下さい。しかし、著作権は放棄していないので、当フォントデータそのものを無断で改変・販売・再配付等はしないでください。雑誌・メディア等に転載して頂ける場合は御連絡していただけると幸いです。もし、わからない点やご質問等がございましたら、メール(コチラ)で質問していただくか、質問コーナー(Question)を設けてありますので、どちらかに書き込んでいただければと思います。
C a u t i o n
当フォントデータを、あなたのハードディスクへインストールしたことによるトラブルに関して、著作権者・片山英樹は一切責任を負いません。またそれらに関する御質問もお受けできません。
H e l p
Macintosh版には、Postscript type1 font(P.S)とTrueType Font(T.T)の両方がありますが、あなたのOS環境にあわせて、どちらかをお使い下さい。あなたのハードディスクにAdobe Type Managerが入っていればPostscript type1 fontで。なければTrueType Fontをインストールして下さい。もし、どちらをインストールして良いか解らない場合は、TrueType Fontを入れて置けば問題はないと思います。

———
English:
I n t r o d u c t i o n
COM4t (Font Factory Field) free for download the font, Thank you. Many to be enjoyed by everyone it is matter of course, design professionals who are willing to give such a high-quality fonts will endeavor to create a vegetarian. How do you do in the future.

R e a d M e
The fonts are commercial or personal use anywhere. You can also use the process. But that does not waive the rights to the data itself, to modify the fonts are not selling, please re-distributed. Magazines and other media reprinted the No case can contact the control and greatly appreciated. If you do not know of any problems or questions, mail a question that you, Question either please comment.

C a u t i o n
The font data to your hard drive to install about the trouble relating to the copyright holder will be responsible for any Hideki Katayama. And they also can not of any help.
Fonts

spirequal Light Regular | 106 Glyphs
Font Information