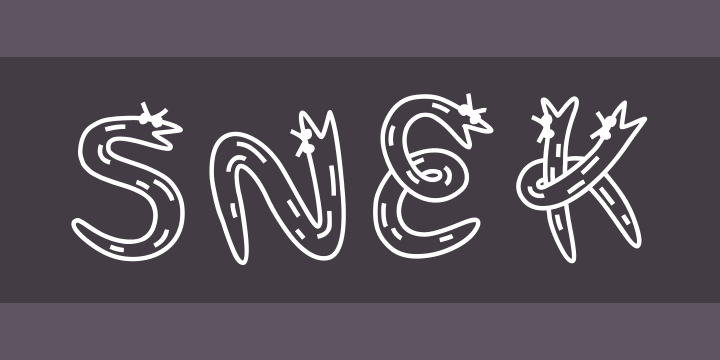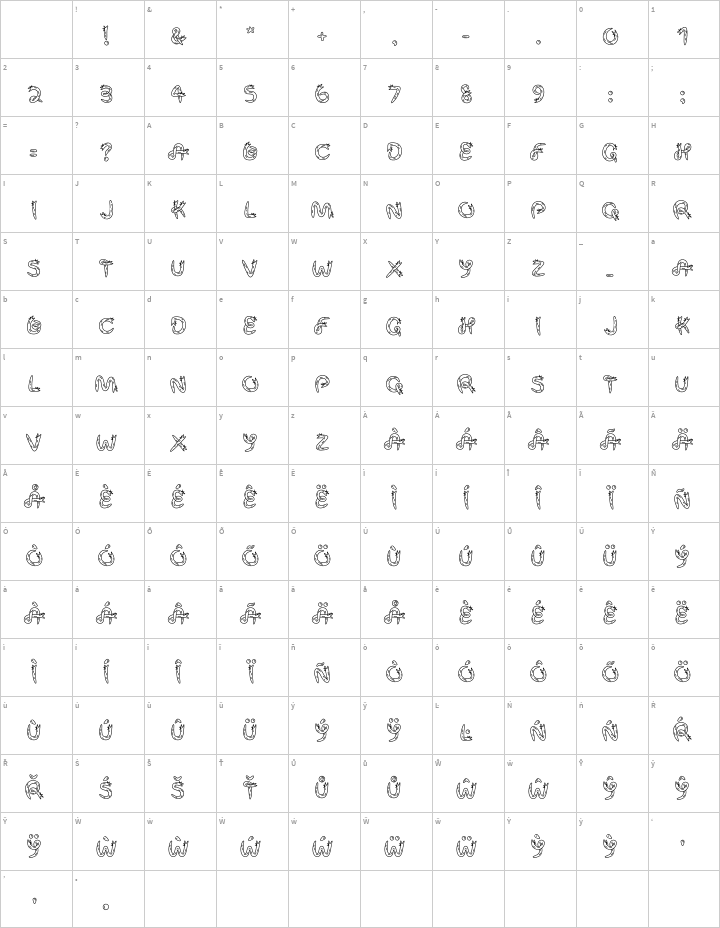 Haley Fiege v1.00
This license can also be found at this permalink: https://www.fontsquirrel.com/license/snek
I used to make a lot of fonts. My original plan was to move them all to 3rd party sites, but one time I let the site go down and strangers complained to me! So here are my fonts, archived forever just for you. Enjoy, and let me know if you do anything cool with them.
Usage: Yes, all my fonts (except Soft Serve) are free for personal and commercial usage. However, you can't resell them.
---
Notes from Fontsquirrel about the heritage of this font:
Fonts

Snek Regular | 153 Glyphs
Font Information
An ode to my favorite meme of 2016.