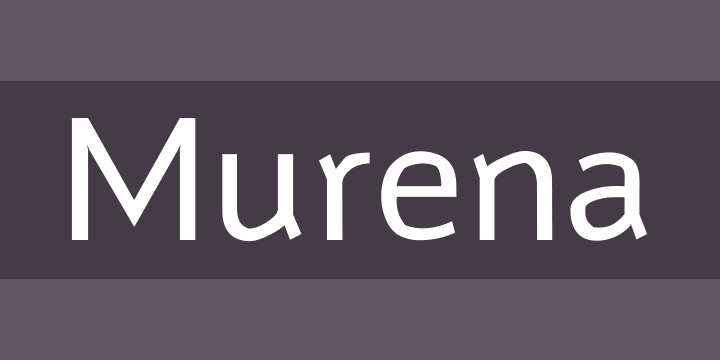 YOFonts License Agreement v1.00
This license can also be found at this permalink: https://www.fontsquirrel.com/license/murena
NOTES about YOFonts FREE
Please read this before you install YOFonts FREE.
1. There are two kinds of folder; "outline font" and "read me html".
2. The Japanese Kana fonts are in 1-byte code format.
3. DO NOT modify these files.
4. DO NOT publish these files without permission. (example: CD-ROM font library, etc)
5. DO NOT put these files on your web page as a link.
6. Attach this "read me html" folder with font file when you give these to someone.
7. You are welcomed to link from your site to YOWorks (http://www.yoworks.com/).
Thank you. Enjoy YOFonts FREE.
Yamaoka Yasuhiro @ YOWorks (June/2006)
YOFonts FREE are FREEWARE.
E-mail: mail@yoworks.com | YOWorks Web Site: http://www.yoworks.com/
Fonts

Murena Regular | 371 Glyphs
Font Information