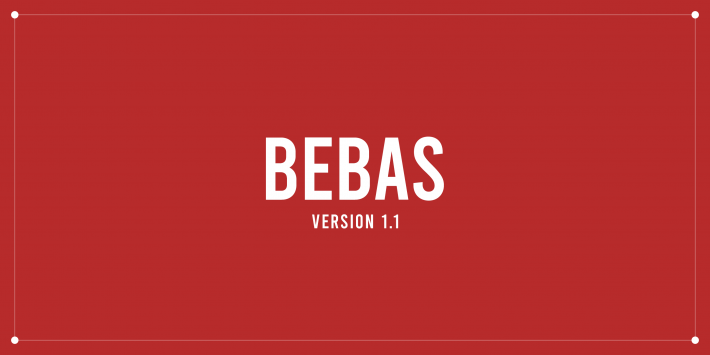 Flat-it License v1.00
This license can also be found at this permalink: https://www.fontsquirrel.com/license/bebas
All fonts copyright Flat-it(http://flat-it.com/)
This is a freeware typeface. This means that you can use it on your commercial or non-commercial works for free.
But here is a list of things you could do, Only if you want to:
* Mail me about your works
* Link http://flat-it.com/
* Send me a sample of the work you did using my typeface
* Mail me some print material you did using my typeface
* Credit "Flat-it"on your work
* Smile
to contact info@flat-it.com in JAPAN

Ryoichi Tsunekawa
Flat-it
Webfont Kit
This font's license appears to allow you to use @font-face css embedding!
Fonts

Bebas Regular | 113 Glyphs
Gallery
Font Information