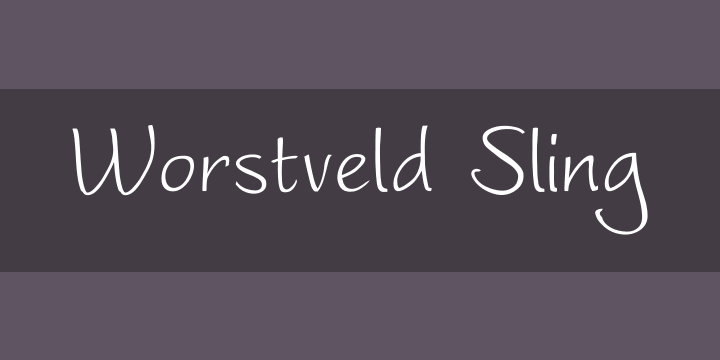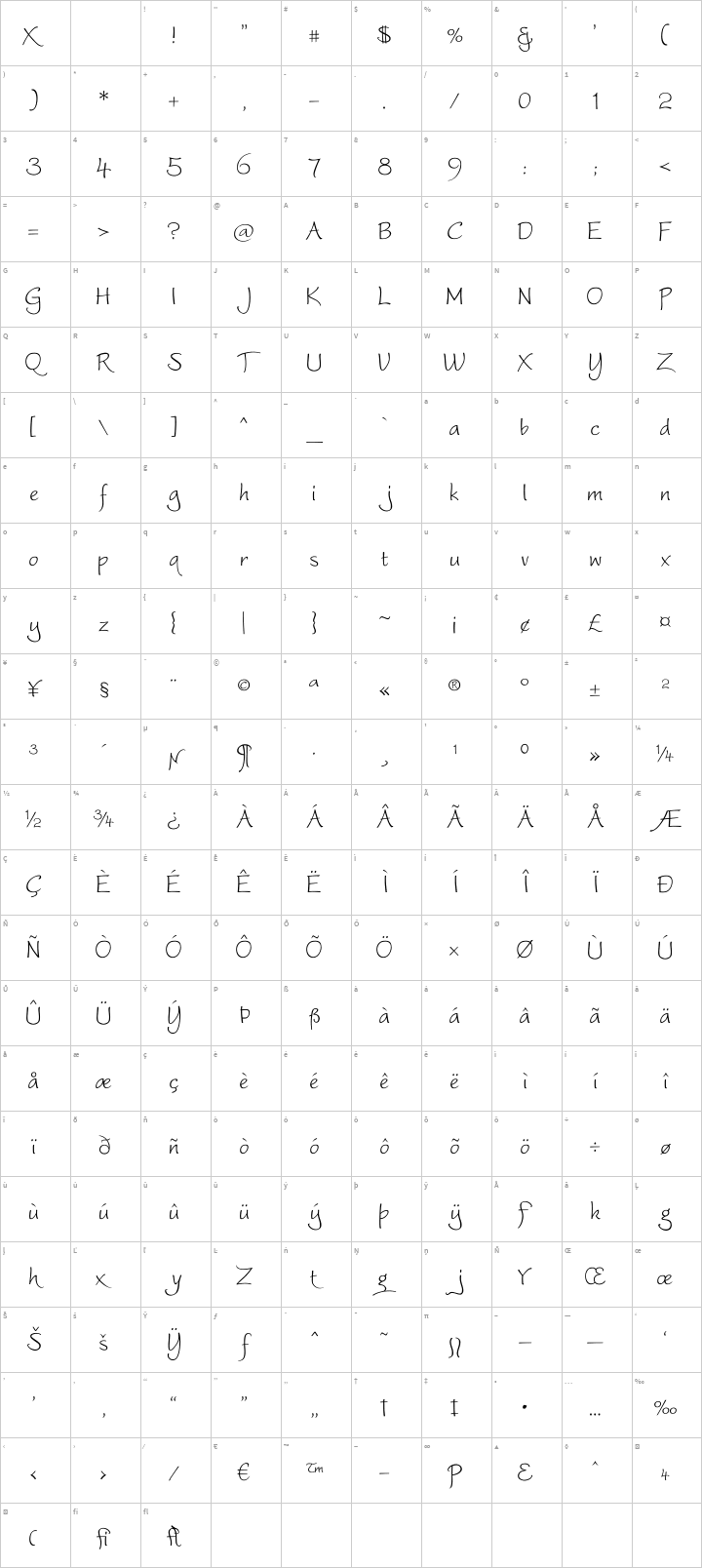 Typotheticals License v1.00
This license can also be found at this permalink: https://www.fontsquirrel.com/license/Worstveld-Sling
By using or installing this font, you agree to be bound by the terms of this Agreement. This Agreement constitutes the complete agreement between you and Typotheticals.
Typotheticals grants to you the non-exclusive, non-transferable right to use and display the Font Software. If you are using this product for your work, this agreement applies to your employer. This font may be used on up to five (5) Workstations at your site connected to any number of printers or other image producing devices at your own site. You may make one copy of the font solely for backup purposes provided the copyright and trademark notices are reproduced in their entirety on the backup copy.
Use of the Font Software for your customary personal or internal business purposes and shall not mean any distribution whatsoever of the Font Software or any component or Derivative Work thereof.
You may not modify, adapt, translate, reverse engineer, decompile, disassemble or create derivative works based on the Font Software without prior written consent from Typotheticals.
Copyright. Typotheticals Font Software is copyrighted; unauthorized copying of Typotheticals Fonts is expressly forbidden. You may be held legally responsible for any infringement of Typotheticals intellectual property rights that is caused or encouraged by your failure to abide by the terms of this Agreement.
Termination. This Agreement will immediately and automatically terminate without notice if you fail to comply with any term or condition of this Agreement. If this Agreement is terminated, you agree to destroy all copies of the font data in your possession.
Disclaimer and Limited Warranty. For a period of 30 days after delivery, Typotheticals warrants that Font Software will perform in accordance with Specifications.
TYPOTHETICALS MAKES NO OTHER WARRANTIES, EXPRESS OR IMPLIED
TYPOTHETICALS SHALL NOT BE LIABLE FOR ANY DIRECT, INDIRECT, CONSEQUENTIAL, OR INCIDENTAL DAMAGES (INCLUDING DAMAGES FROM LOSS OF BUSINESS PROFITS, BUSINESS INTERRUPTION, LOSS OF BUSINESS INFORMATION, AND THE LIKE) ARISING OUT OF THE USE OF OR INABILITY TO USE TYPOTHETICALS FONTS.
Fonts

Worstveld Sling Regular | 234 Glyphs
Worstveld Sling Oblique Regular | 234 Glyphs
Font Information
Worstveld Sling was created from about four rough characters that I had on
my computer. It was released in 2003 as a free commercial font.
It is a nice flowy unattached script style font.