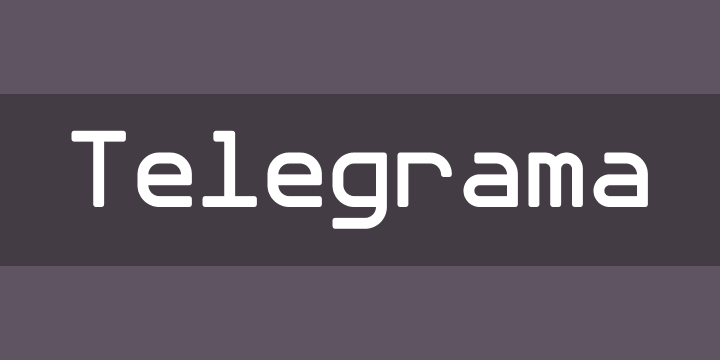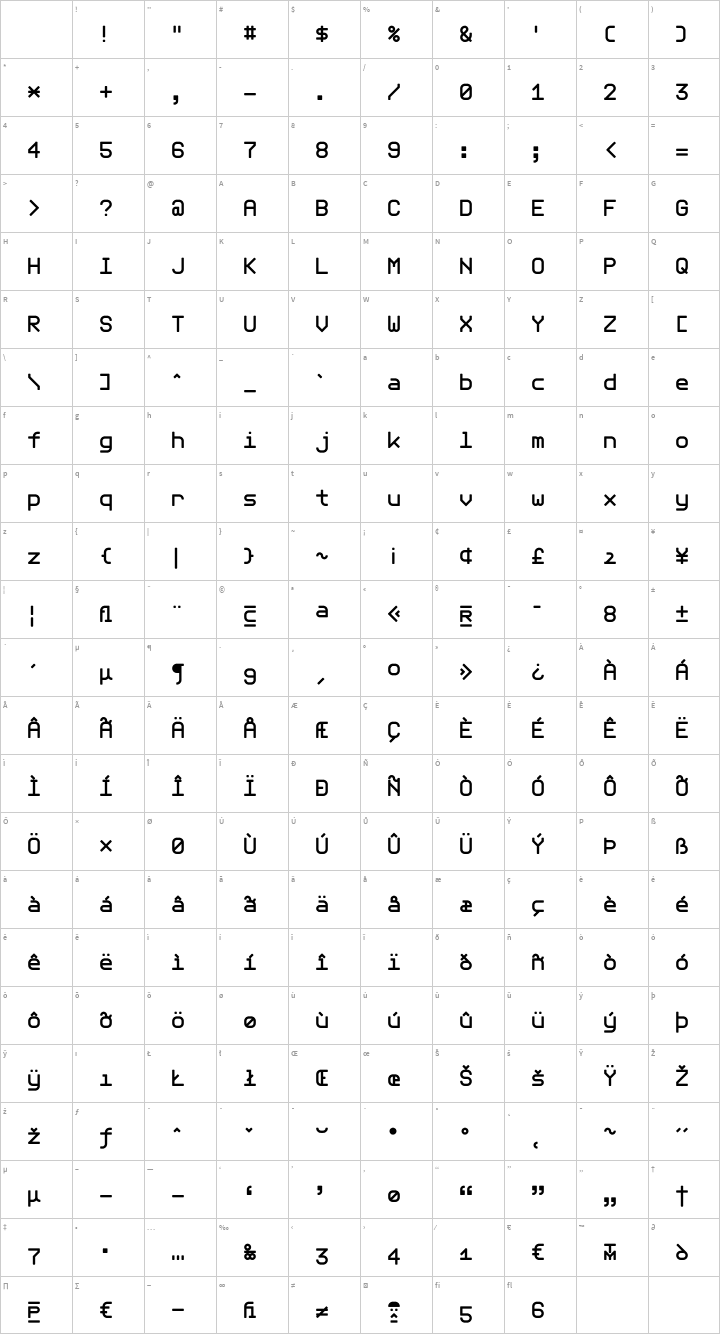 YOFonts License Agreement v1.00
This license can also be found at this permalink: https://www.fontsquirrel.com/license/Telegrama
NOTES about YOFonts FREE
Please read this before you install YOFonts FREE.
1. There are two kinds of folder; "outline font" and "read me html".
2. The Japanese Kana fonts are in 1-byte code format.
3. DO NOT modify these files.
4. DO NOT publish these files without permission. (example: CD-ROM font library, etc)
5. DO NOT put these files on your web page as a link.
6. Attach this "read me html" folder with font file when you give these to someone.
7. You are welcomed to link from your site to YOWorks (http://www.yoworks.com/).
Thank you. Enjoy YOFonts FREE.
Yamaoka Yasuhiro @ YOWorks (June/2006)
YOFonts FREE are FREEWARE.
E-mail: mail@yoworks.com | YOWorks Web Site: http://www.yoworks.com/
Fonts
Telegrama Raw | 230 Glyphs

Telegrama Raw | 231 Glyphs
Font Information
Telegrama is the typeface of the original idea for the relashionship between Pixe and Smoo. At the time of 1992 when I designed these, each of Telegrama Raw and Telegrama Render had another name as the differnt font. These fonts had been almost completed, but they have been forgotten until my discovering in 2008. This time, I united these two fonts as a family. I decided to exhibit these with a little fixing and adding some accented characters, etc.
Telegrama is designed by Yamaoka Yasuhiro 1992.