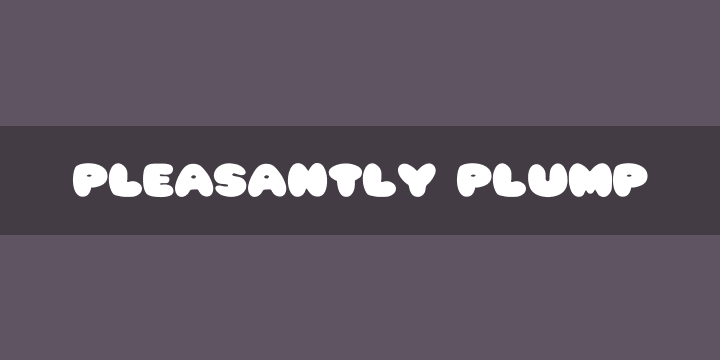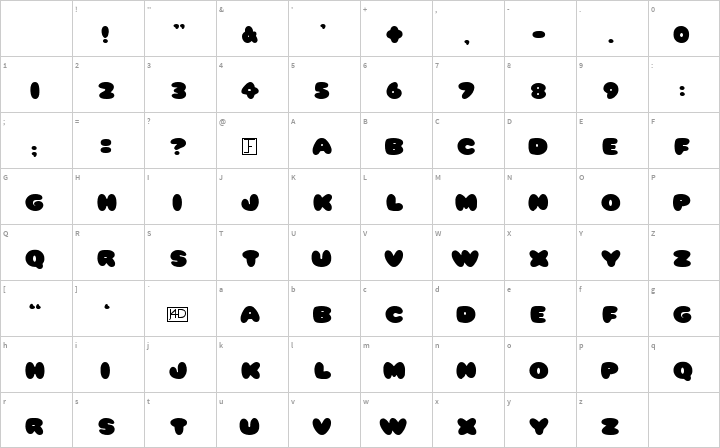 James Fordyce Font License v1.00
This license can also be found at this permalink: https://www.fontsquirrel.com/license/Pleasantly-Plump
This font was created using Fontographer for Windows. It is copyright by J. Fordyce but may be freely distributed provided it is not altered, no fee is charged for it, and this text file is included with it.
Feel free to send comments to j4dice@aol.com
Webfont Kit
This font's license appears to allow you to use @font-face css embedding!
Fonts

Pleasantly Plump Normal | 82 Glyphs
Font Information