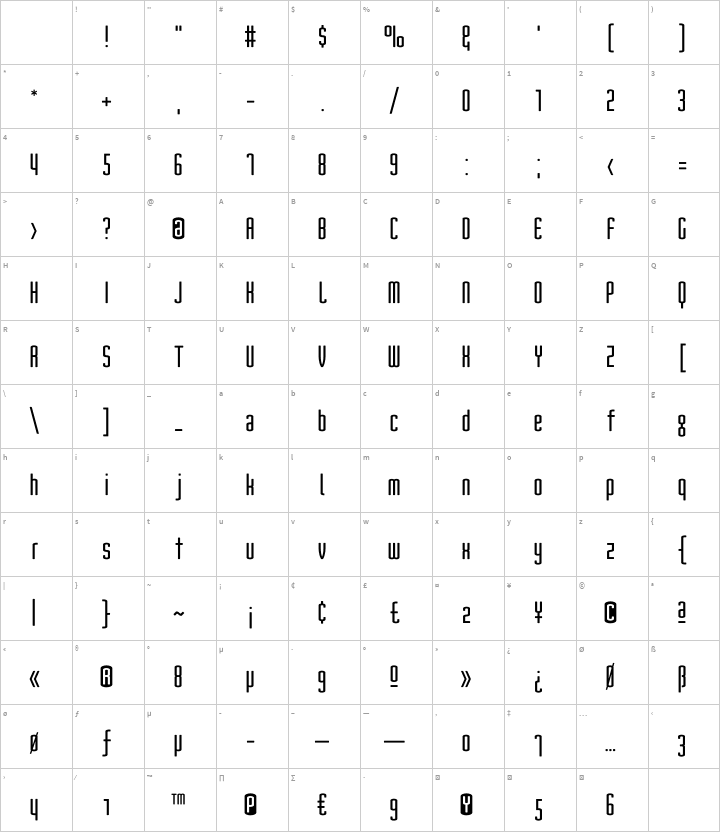 YOFonts License Agreement v1.00
This license can also be found at this permalink: https://www.fontsquirrel.com/license/Nord
NOTES about YOFonts FREE
Please read this before you install YOFonts FREE.
1. There are two kinds of folder; "outline font" and "read me html".
2. The Japanese Kana fonts are in 1-byte code format.
3. DO NOT modify these files.
4. DO NOT publish these files without permission. (example: CD-ROM font library, etc)
5. DO NOT put these files on your web page as a link.
6. Attach this "read me html" folder with font file when you give these to someone.
7. You are welcomed to link from your site to YOWorks (http://www.yoworks.com/).
Thank you. Enjoy YOFonts FREE.
Yamaoka Yasuhiro @ YOWorks (June/2006)
YOFonts FREE are FREEWARE.
E-mail: mail@yoworks.com | YOWorks Web Site: http://www.yoworks.com/
Fonts

Nord Regular | 135 Glyphs

Nord Bold | 135 Glyphs

Nord Black | 153 Glyphs
Font Information
The name Nord is, actually, my misspelling to Node (it is where plant's stem/branch starts to grow). I had not aware of it for a long time, and now I leave it misspelled. So, the imege of Nord does not come from Scandinavia - Nord is an old French term for Northern, Nordique means Scandinavian. The shape with the ovals in the same proportion for the terminals/curves in letterforms, it suggested me the imege from plant. That is why the name came from. I maintained the bold complement which had been completed in 1992, then exhibited it as free font.
In 1999, Donald Beekman sent me his work of my Nord included its thinner/thicker variations. Regular weight for Nord had been already on drawing board, and I decided to add more complemental versions to it by seeing his work. Now its Regular and Black weights are newly available.
Later, I added more complements for Nord as Extended Family: Small Caps, Large Lows (enlarged lower cases as upper cases) and Composite (a combination of these two complements).
Nord is designed by Yamaoka Yasuhiro 1992-2001.