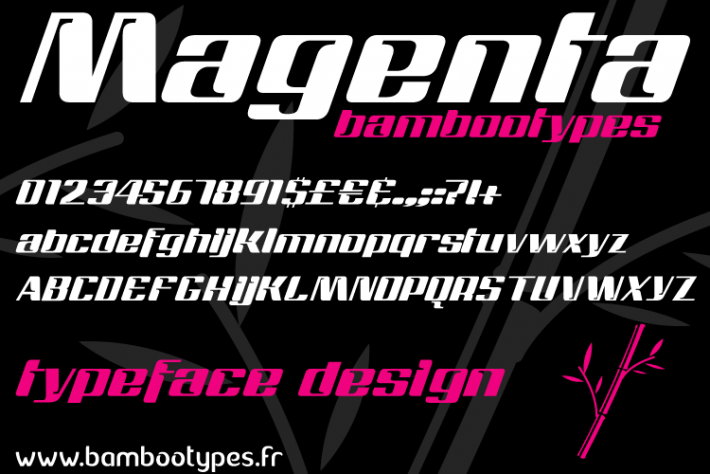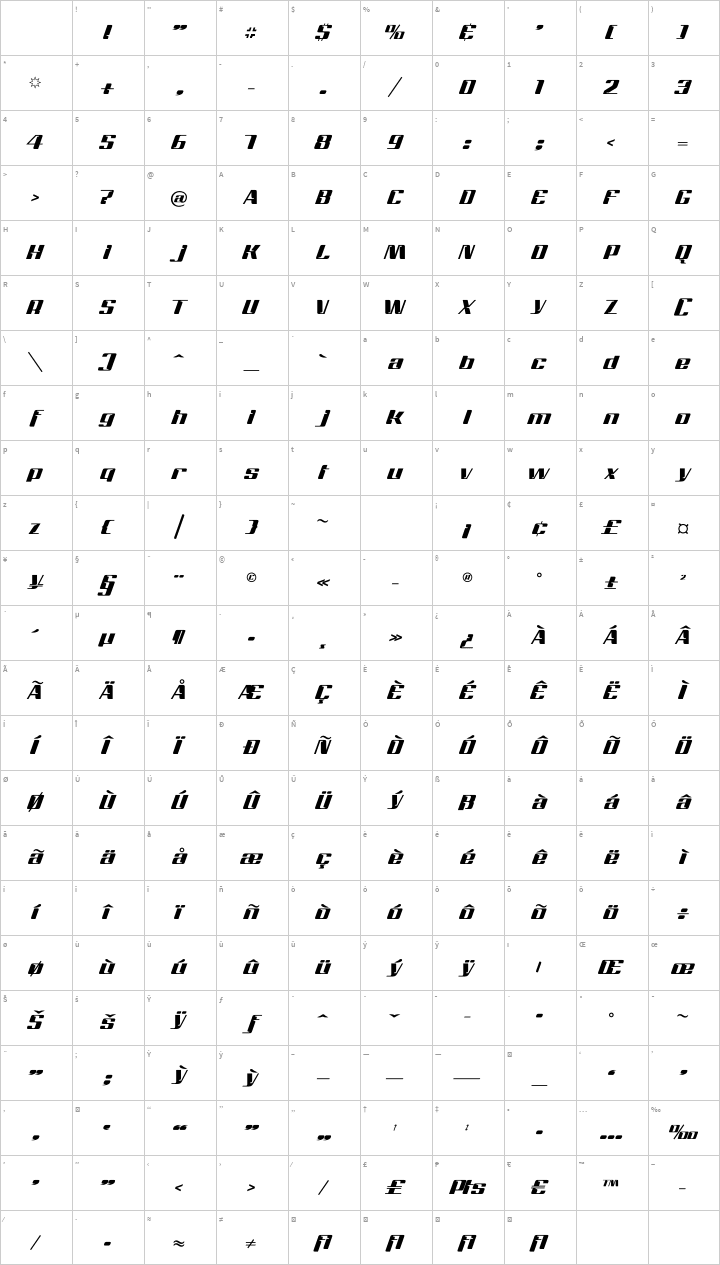 BambooTypes Font License v1.00
This license can also be found at this permalink: https://www.fontsquirrel.com/license/magenta
Thanks for your Download and interest for this font,
You're not allowed to modify, resale, rename or redistribute this font commercialy…
Including it in a Commercial font pack or Software application is also prohibited.
For any other use, this font is entirely free…
But if you have any questions on a particular use, please contact me: florianbambhout@gmail.com
Visit www.bambootypes.com and support my work buying another font ;)
Florian BAMBHOUT.
BambooTypes 2009.
NB: The design of this font has been inspired by Inverserif typeface from Infinitype.
(also known as Speedway from FontBank, Concorde from Brendel Informatik, OptiIambic from Castcraft, etc…)
Webfont Kit
This font's license appears to allow you to use @font-face css embedding!
Fonts

Magenta Regular | 232 Glyphs
Gallery
Font Information