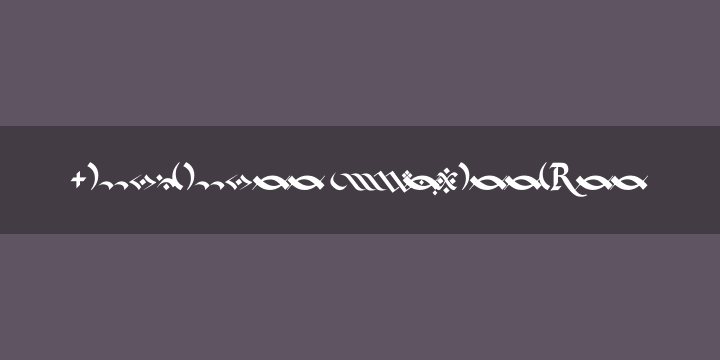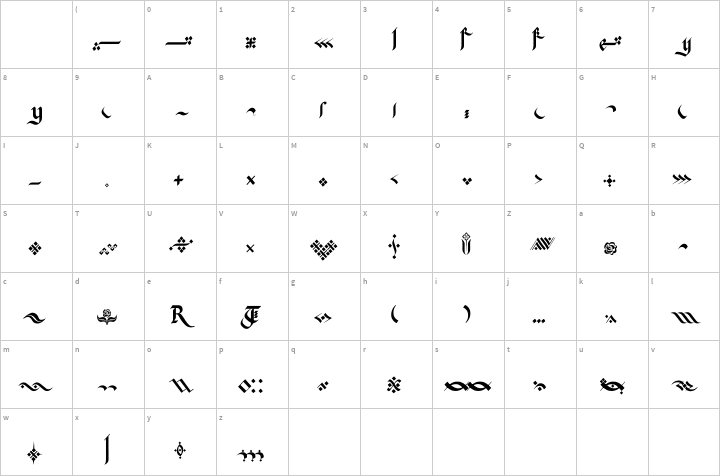 Kingthings License v1.00
This license can also be found at this permalink: https://www.fontsquirrel.com/license/Kingthings-Flourishes
I am constantly working on all my fonts so these may well not be the last versions, please check my web site at:
http://www.kingthingsfonts.co.uk/fonts/fonts.htm
for updates and new fonts.
I hope you enjoy using my fonts and I would appreciate any feedback from you regarding missing characters, things that would be useful, bits that don't work and so on. Also, please let me know if you have downloaded it for use on a Mac - I have had some reports of Mac versions not working… Please email me at:
kevinking@kingthings.freeserve.co.uk
Webfont Kit
This font's license appears to allow you to use @font-face css embedding!
Fonts

Kingthings Flourishes Regular | 67 Glyphs
Font Information