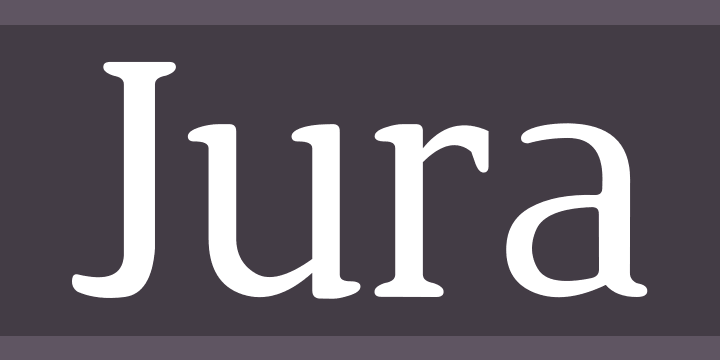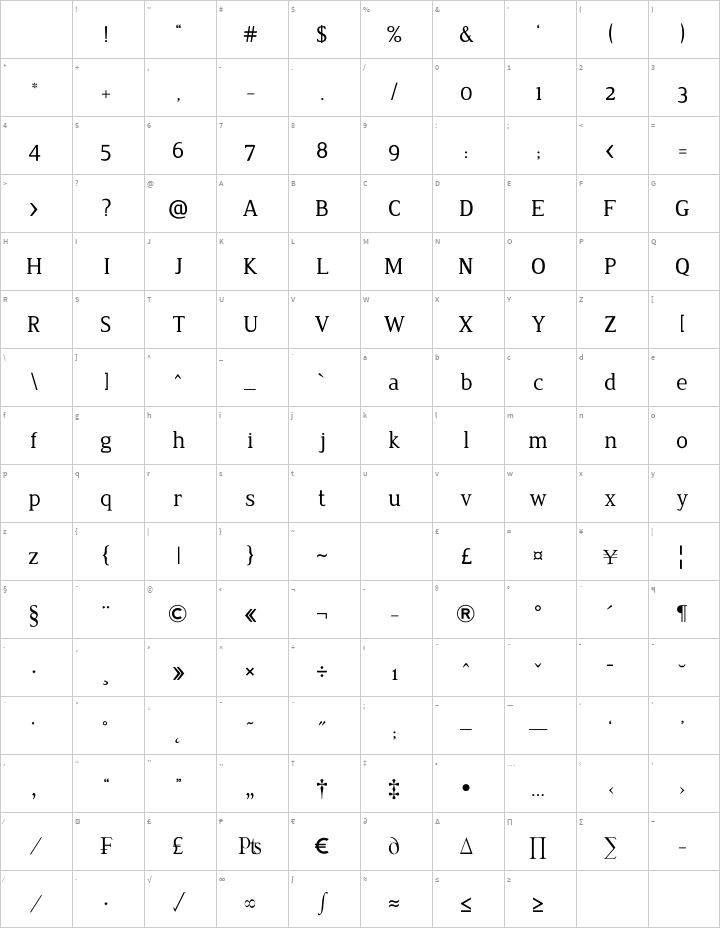 Ten by Twenty License v1.00
This license can also be found at this permalink: https://www.fontsquirrel.com/license/Jura-10x20
By downloading any product from Ten by Twenty, you agree to the following:
-All products remain property of Ten by Twenty.
-Products may be used by the licensee in any personal or commercial projects (royalty-free).
-Products may not be resold or redistributed.
Fonts

Jura Regular | 243 Glyphs
Font Information
Jura is a distinctive yet readable serif typeface, suitable for headings and body content alike. It features 96 of the most commonly used glyphs (characters).