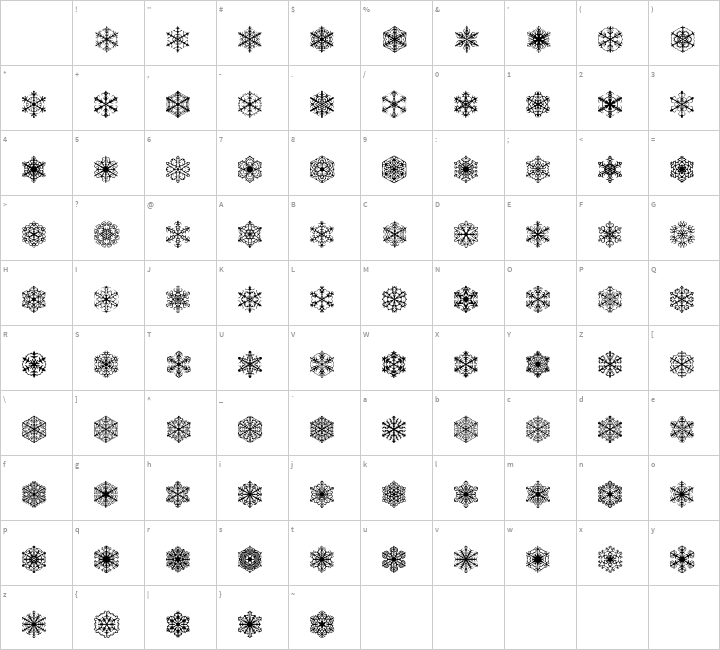 Brian Kent Font License v1.00
This license can also be found at this permalink: https://www.fontsquirrel.com/license/Faux-Snow-BRK
All of my Fonts are Freeware, you can use them any way you want to
(Personal use, Commercial use, or whatever).
-If you have a Font related site and would like to offer my fonts on
your site, go right ahead. All I ask is that you keep this text file
intact with the Font.
-You may not Sell or Distribute my Fonts for profit or alter them in
any way without asking me first. [e-mail - kentpw@norwich.net]
Webfont Kit
This font's license appears to allow you to use @font-face css embedding!
Fonts

Faux Snow BRK Regular | 98 Glyphs
Font Information