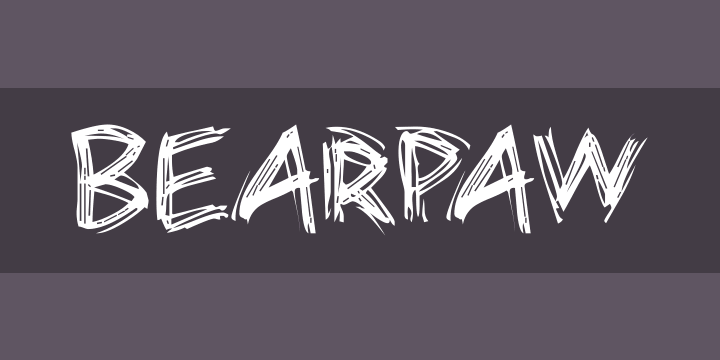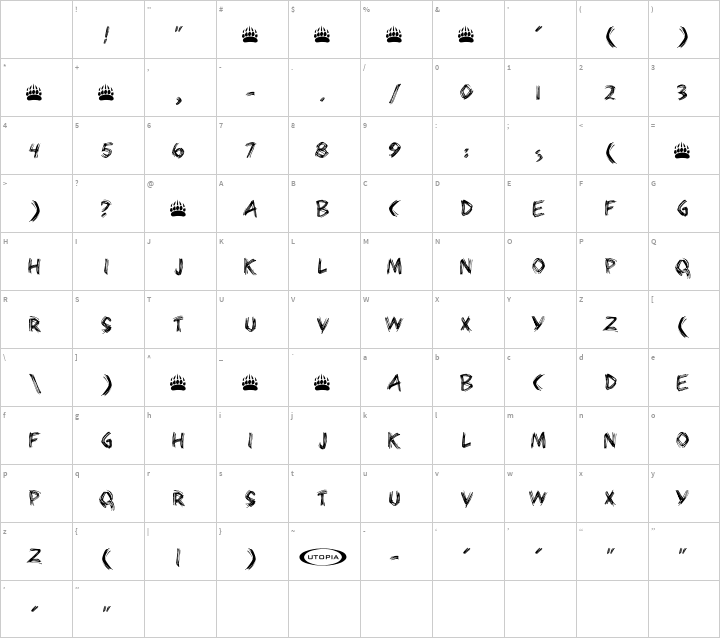 Bearpaw License v1.00
This license can also be found at this permalink: https://www.fontsquirrel.com/license/Bearpaw
these fonts were provided free for personal or commercial use,
they can be redistributed however they may not be sold.
these fonts are distributed by utopiafonts with permission
from the artist, Dennis Anderson.
——————————————————————————
© 1999 dennis anderson. fonted in utopia
Webfont Kit
This font's license appears to allow you to use @font-face css embedding!
Fonts

Bearpaw Regular | 107 Glyphs
Font Information