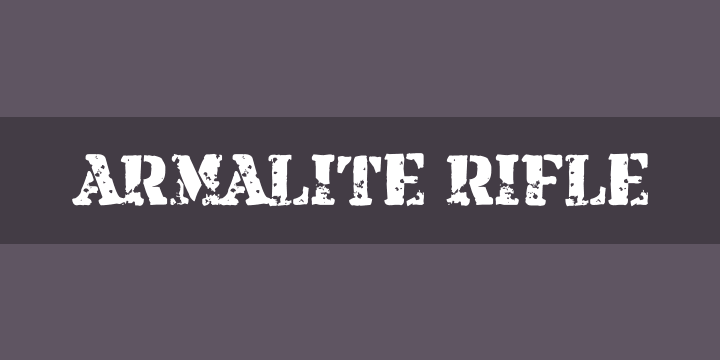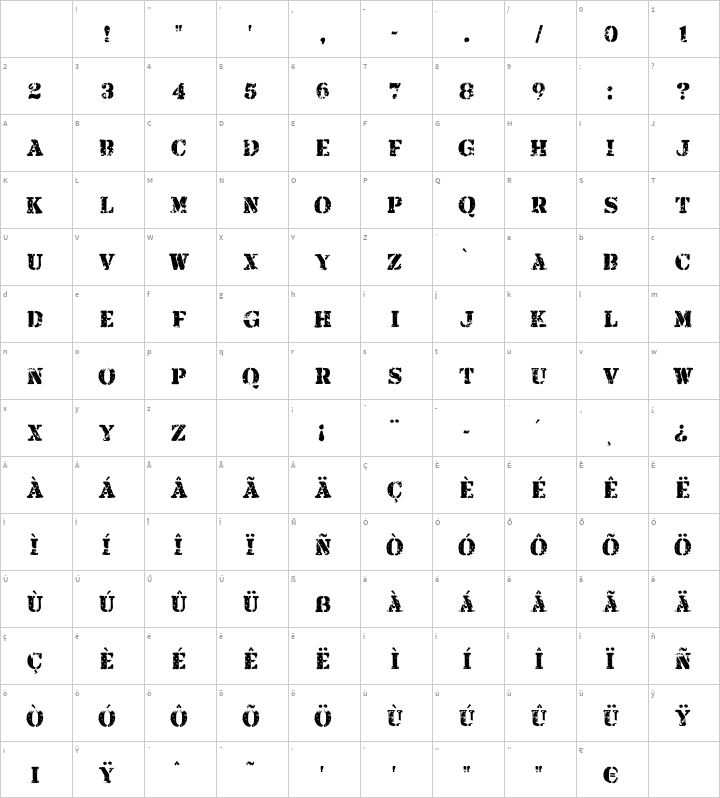 Vic Fieger License v1.00
This license can also be found at this permalink: https://www.fontsquirrel.com/license/Armalite-Rifle
The Vic Fieger fonts are freeware, to be downloaded and used by anyone who wants them for free. I didn't put them here so people couldn't use them! You don't have to ask for my permission, though it's always good to receive an e-mail from somebody to show me what they are using them for.
If you wish to write to let me know how a certain font will be used, and for what purpose, send your e-mail to: vic@vicfieger.com
Webfont Kit
This font's license appears to allow you to use @font-face css embedding!
Fonts

Armalite Rifle Regular | 252 Glyphs
Font Information
The original letterforms were not the famous military stencil, but were drawn freehand then scanned into Photoshop. Next, they were altered using a series of brushes before being imported into a font.